Epilepsy Bird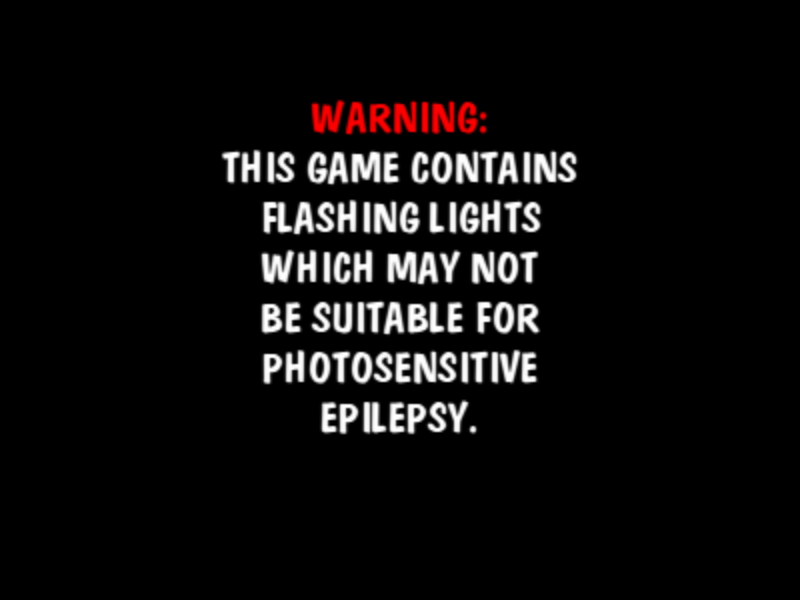 This game is originally developed for the Flappy Jam to pay tribute to the original Flappy Bird.

---
Download:
You can download it from the game's itch.io site: http://marcsello.itch.io/epilepsy-bird
Aviliable for Android, Linux and Windows!
---
Oiginally I wanted to make an Anoying game, but after a while, I've changed my mind, so I'ts became half-annoying.
---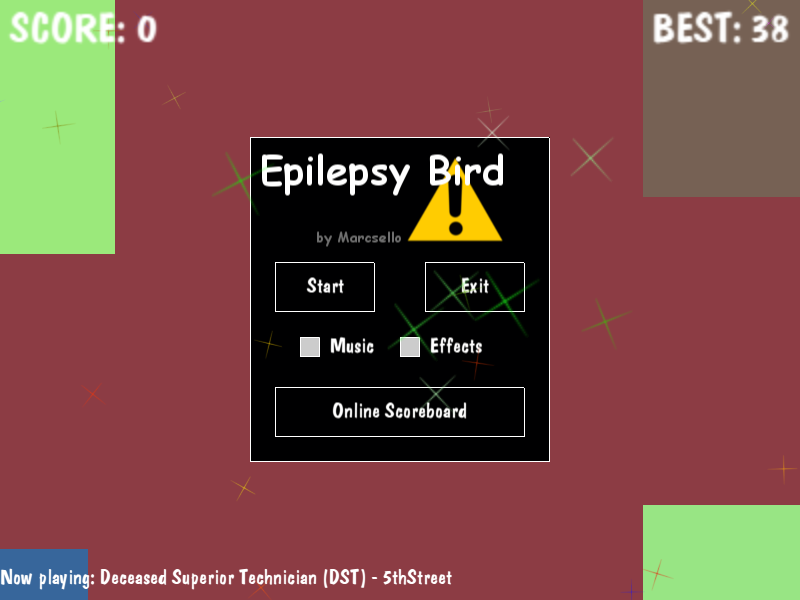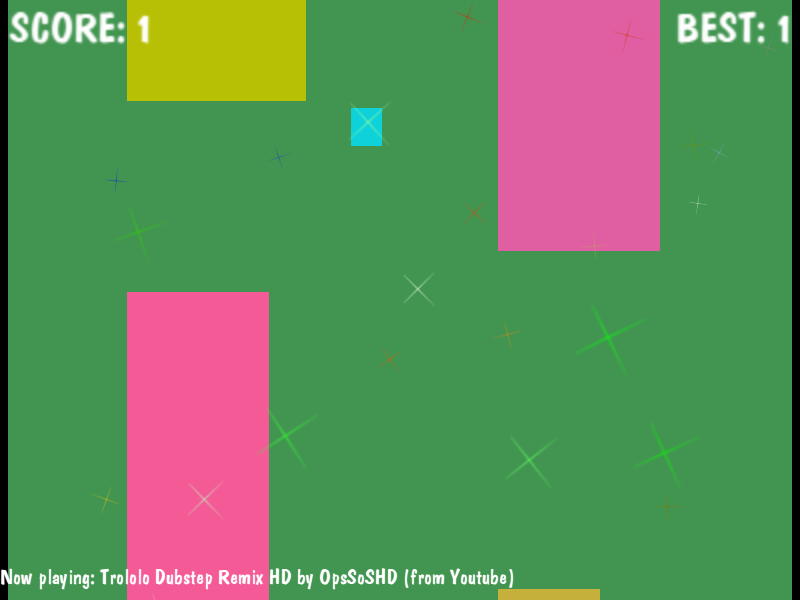 Latest Version: v1.3.1
Features:
Online Scoreboard, No Google Sh*t required (Bird Scoring) Broken, beacuse the original Bird Scoring service is down.
Save Score in encrypted format
Replacable Music*
Planned Features:
Original Flappy Bird Style Round Beginning
Fix Gui on small Android devices (Now only looks good on Tablets)
* If you don't like the built in songs, you just only have to convert your songs to ogg format, then put it in the stuff folder then edit songs.txt like this:
1. line: <1st Song shown name>
2. line: <1st Song path relative/absolute>
3. line: <2nd Song shown name>
...
This method works only on Linux/Windows versions